Winter. Indoors. Cold. Raining. Dull. Boo hoo.
It doesn't have to be dull. Be the glass half full kinda guy, winter is here, and that's a pretty awesome excuse to relive all that fun you had as a kid, plus, there are a few bonuses to an adult PJ party, booze...Hell YASSS.
Yup, it's time. Grab your unicorn onesie and your fave pals for the main event... that's right... it's slumber party time.
We'll give you our low down on our tips to host a good old fashioned slumber party.
If you're a guest, Bring a plate or something to share. Don't be that guy who turns up to the empty-handed, that's called rude... maybe even a bit tight arsey.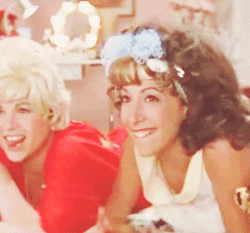 Time Capsule.
Forget the digital era time capsule of social media and cherish this moment the old school way. Bring something from home that represents you at that moment and add it to your new time capsule. Include written messages, future goal, ideas or aspirations and lock it up for future you and your pals to unveil.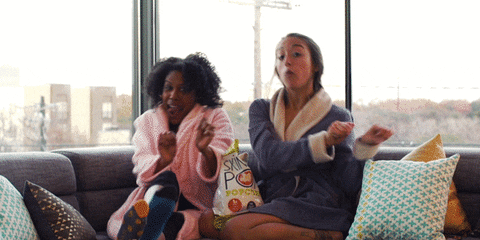 Dress up or down, whichever way comfort always wins. 
Remember, this ain't a fashion show, unless you turn it into one.  
You could all dress in the same satin coloured robe, or... you could all be exotic or imaginary animals (and probably warmer) in a fluffy onesie and some trendsetting furry friend feet slippers.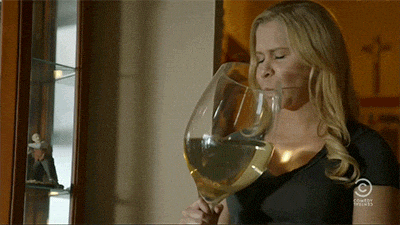 Pop, Clink, Fizz.
How about a little Sneaky Pete to get the party going?
We're all adults here, Pop the champas, mulled wine or your beverage of choice and ring a ding ding.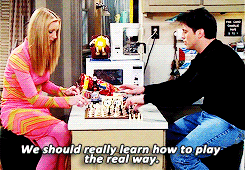 Play to win but enjoy the fun.
Netflix who?  Board games... that's how you roll for an original gangsta style slumber party. This is the main event, take your pick on some classics like Monopoly,  Scrabble, Operation, or if you're a bit flexible, Twister. - Yes, Twister sounds a bit cliche but not as cliche as slumber parties and glittery pillow fights.
Those with a competitive streak might want to pop an extra glass of the bubbly and get their hands on some of that 'no fucks given' attitude.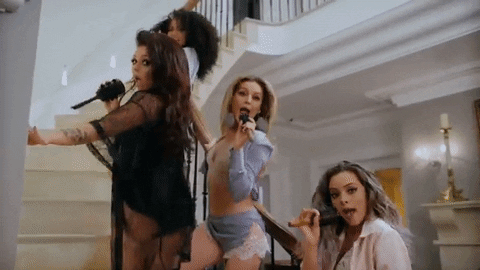 Lip Sync battle 
Here's a good team activity to lighten the mood after the competitive board game tanty. We all dream of being a rock or pop star sometimes, so grab your hairbrush microphones and pretend to be your fave girl or boy band. 
Alternatively, you could have a dance off.. to the song 'Call your girlfriend by Robyn. The game is simple, try and replicate her dance moves in her music video with fierce passion.
Challenger yourself 
Record your memories. Take a selfie with a Polaroid or SLR  (now that's skill!) or just stay off social media, be present and take your eyes off the digital screen for one night. Nothing beats face to face banter.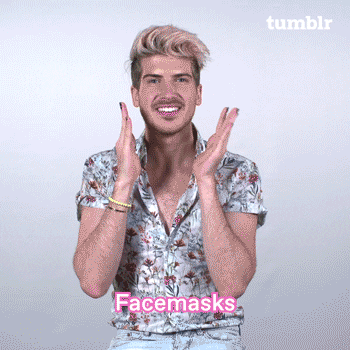 Get Glowing
Friends, onesies, bubbly, and face masks with cucumbers for your eyes. If that doesn't make you feel like a goddess being pampered at a day spa, you've got high expectations. For the ultimate face treatment follow up your face mask with a soothing body oil to keep your skin healthy and glowing this winter. 
Here's the low down on how to pamper your face with our Hemp, Rose or Cactus face masks.
Grab a ceramic or wooden bowl and mix;
- 1 tbsp of powdered Clay Mask 
- 2-3 tsp of water 
Option: Add a drop of a face or carrier oil to the mix.
Apply to face for 10-15 minutes once a paste has formed (Mask should not be runny)
Rinse with warm water and follow up with a face oil.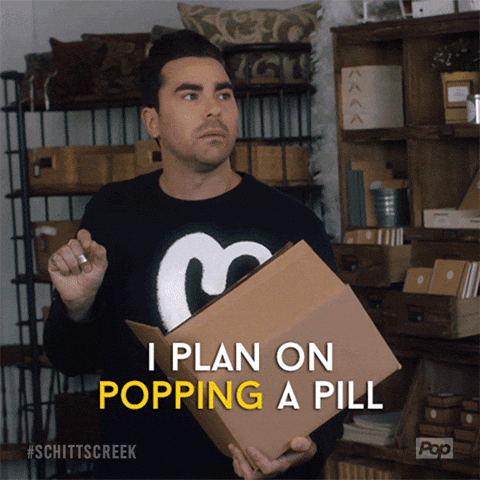 Wind on down.
Let's call it now, after 1am it's acceptable to binge watch a tv show. 
If you want to laugh so hard, you might pee a little, try Schitt's Creek, a refreshing comedy that's all about inclusivity, David and the gang will leave you in stitches leaving no time to doze off during an episode. 
If you're up for some funny feminist IRL storytelling, ‎Ilana Glazer‎ and ‎Abbi Jacobson's Broad City is your jam (YASSSS), or if you're looking to escape reality we are digging the latest from the Duffer Brothers, Season 3 of Stranger things